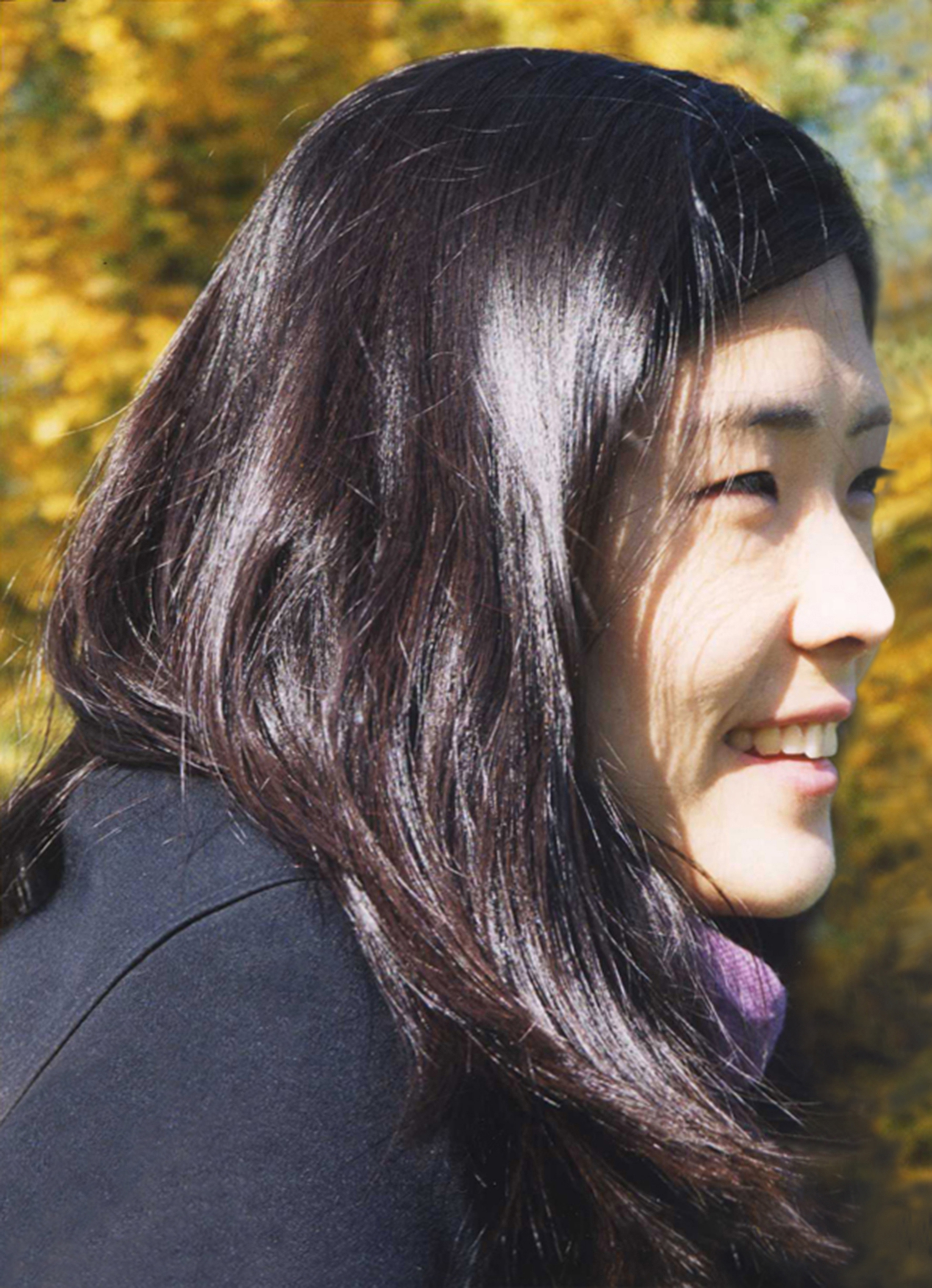 "Creating poetry in design"
Jin Kwon is a textile designer and artist with extensive experience in home furnishings fabric and fashion design. Following years of working as a fashion designer in Seoul after earning a BFA in FD, she moved to New York to pursue her real passion for textile print design. She graduated from Fashion Institute of Technology as the winner of 2001 Award for Outstanding Achievement in Textile & Surface Design and worked for home furnishings textile design company P/Kaufmann,Inc. in New York City as a textile designer. After having fifteen years of study and experience in fashion & textile design, Jin now lives in the north of Paris creating her own hand-painted textile prints & patterns and painting on canvas under her namesake design company, Jin Kwon.
Harmony is the main concept of her creations, and that is something she searches for in life as well-a balanced life. She seeks harmony between nature and humans, which is often described in a poetic, narrative way in her design. She has a deep attachment to nature, from which she always gains inspiration, and communicates with people by expressing her feelings about nature. She also represents harmony of diverse cultures in her work, reflecting cultural experiences she has had through her personal journey in life and embracing different traditions, nature and people of each culture. These concepts of harmony are paired with a combination of classical and contemporary spirit, and ultimately she creates new styles of design by reinterpreting past and current trends of art & design, which are presented as a modern elegance in her collection. Creating carefully conceived design is her basic principle so that each piece of work is refined and elaborate with a focus on originality and high quality. She embodies her passion for art & painting through translating fine art into decorative textile art with her imagination. Imagination is her endless source of creation. Every day, everywhere she goes, she imagines her own beautiful harmony.
______________